November 23, 2015
Phantom Entertainment returns from IAAPA with new Inflatable Party rentals.
Hungry Human Hippos was the instance choice as the new inflatable party rental item. Hippo Chow Down as some call it, This is the latest 4 player bungee style tug-o-war game that involves speed, strength, and agility.
The object of the game is to get as many as the balls in the center into your net attached to your wall. The game begins when the referee blows the whistle while each player is touching their back wall. Each player must then run and retreive balls from the center area pond of balls and return them to the mesh bag at their starting wall.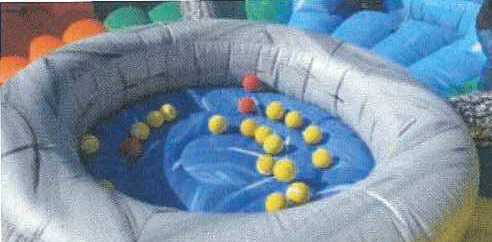 This inflatable party rental is great for any age and any event. It requires only a 35ft diameter space to operate and one 110 Volt 15 Amp AC circuit.
Get it only from Phantom Entertainment now!
We'll bring the amusement park to you.

We know how important your next event is to you. We have been providing entertainment for all types of celebrations including college events, birthday parties, bar/bat mitzvahs, graduation parties, Post prom parties, church events, Corporate parties and picnics, private parties and much more since 1979. We strive to provide the best entertainment for every event.