Hungry Human Hippos
The exciting new multiple person inflatable game! Hungry Human Hippos starts with all the balls in the middle circle. At the whistle, players run to the center, grab balls, and place the balls in their own net. At the end whistle, the player with the most balls in their net is the winner. This is a fast paced game and many people will have an opportunity to try this game during your event time.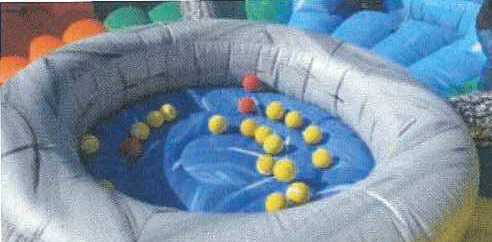 This unit is 35ft in diameter and requires one 110 Volt, 20 amp dedicated AC circuit. This unit can be used indoors with a ceiling height of at least 12ft.
We'll bring the amusement park to you.

We know how important your next event is to you. We have been providing entertainment for all types of celebrations including college events, birthday parties, bar/bat mitzvahs, graduation parties, Post prom parties, church events, Corporate parties and picnics, private parties and much more since 1979. We strive to provide the best entertainment for every event.