Water Attractions
Phantom Entertainment offer several different attractions that
are great for the long hot summer days and nights.
Super Slide and Splash
Slide and Slip n Slide combo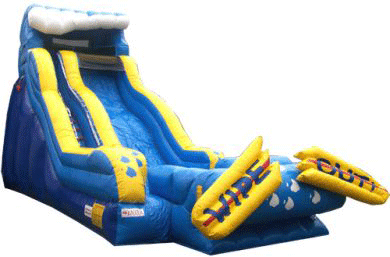 Wipeout Water Slide
36' L x 14' W x 19' H
Requires 1 AC Circuit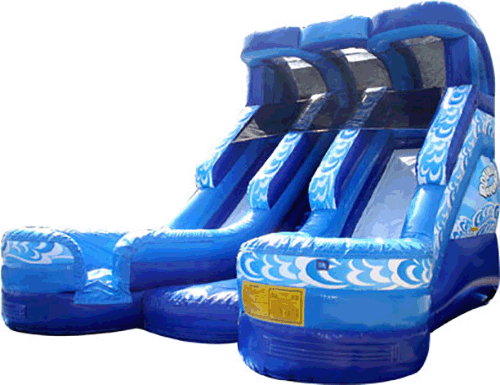 Super Splash Double Water Slide
Requires 1 AC Power Circuit.
25Ft L x 22Ft W x 19Ft H

Tropical Slip n Slide
Dimensions are: 32' x 12' x 9' high, requires 1 power circuit and you must provide a "garden" hose hooked up to a water faucet.

Tropical Island Wet or Dry Obstacle course

This new unit is a great obstacle course with the twist of having a "wet" section. Great for those warm sunny days of summer.
It can also be used dry and is challenging for all ages.
Dimensions: 70ft L x 12ft W x 20ft H. Requires 3 AC circuits. A constant water source is necessary from a garden hose.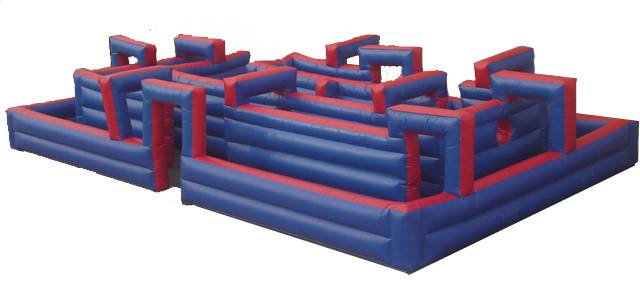 Water Tag

Dimensions are: 30'W x 30'L x 8' high and requires 2 power circuits. You must supply a water hose and a nearby water source to refill the buckets.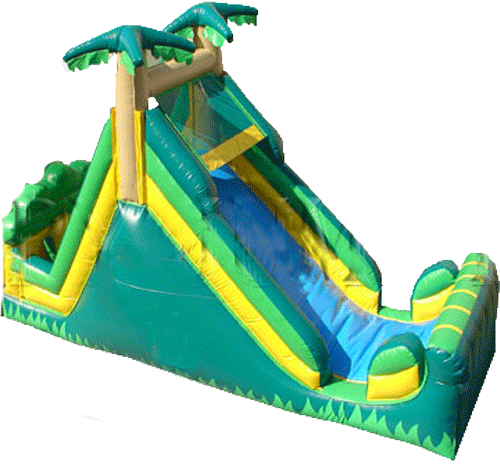 Tropical Water Slide ($1000/up to 4 hours)

Dimensions: 20'w x 30'L x 20' H
Requires 1 AC power circuits
You must provide the water source, garden hose hook-up, and any necessary hoses.

We'll bring the amusement park to you.

We know how important your next event is to you. We have been providing entertainment for all types of celebrations including college events, birthday parties, bar/bat mitzvahs, graduation parties, Post prom parties, church events, Corporate parties and picnics, private parties and much more since 1979. We strive to provide the best entertainment for every event.