Great Pumpkin Ride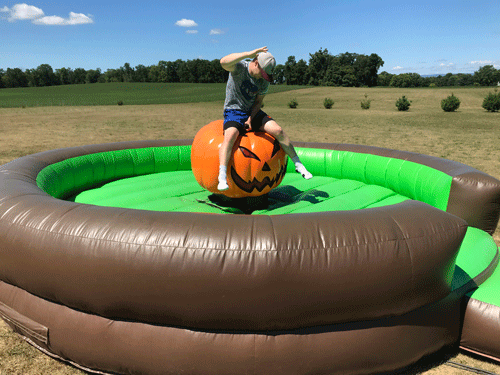 Similar to a Mechanical Bull, the Great Pumpkin Ride is a wonderfull
attraction for most all ages.
Requires 2 AC Circuits
Dimensions: 16ft x 16ft
(If inside needs a minimum 10ft ceiling)
We'll bring the amusement park to you.

We know how important your next event is to you. We have been providing entertainment for all types of celebrations including college events, birthday parties, bar/bat mitzvahs, graduation parties, Post prom parties, church events, Corporate parties and picnics, private parties and much more since 1979. We strive to provide the best entertainment for every event.