Rock Walls
Inflated Rock Walls / Hard Rock Walls
The Volcano Island Rock Climb gives you the island feel as you work your way to the top. This item can handle 2 people, is equipped with manual be-lay systems and has an
inflated wall surrounding the base.
Dimensions are: 30' x 30' x 28' high and requires 2 power circuits
Hard Rock Wall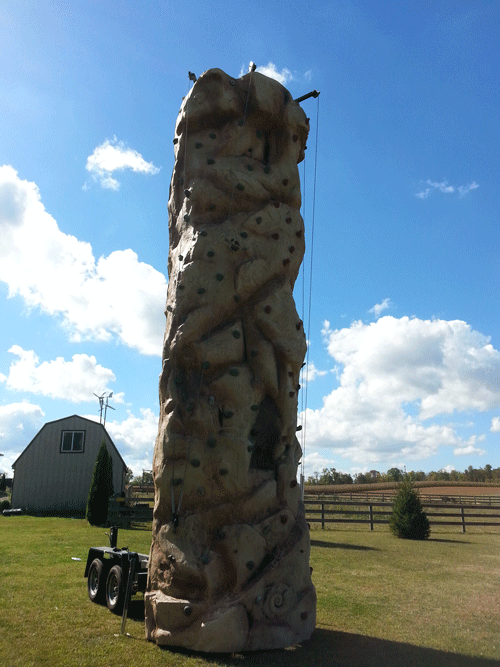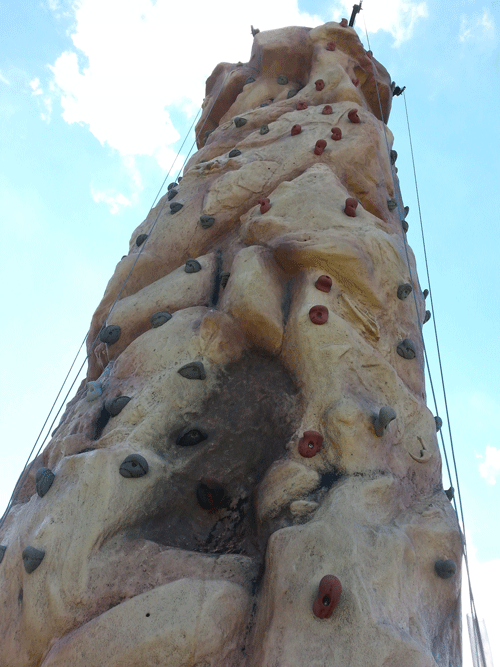 Experience the thrill and feel of climbing a real outdoor rock climb with a 25' tall
hard Rock Wall. Up to 4 people can use the wall at one time and all four are equipped
with Auto-Belay systems. Great item for birthday parties, carnivals, fairs, schools and fundraising.
This unit must be pulled into place with the vehicle that tows it.
It requires an area of 25ft x 15ft to operate.
Rock Klimz Race
The unique 2 person Face to Face Rock Climb
has a transparent climbing surface so each participant can
see the other player.
15ft x 25ft x 20ftH
No power needed
We'll bring the amusement park to you.

We know how important your next event is to you. We have been providing entertainment for all types of celebrations including college events, birthday parties, bar/bat mitzvahs, graduation parties, Post prom parties, church events, Corporate parties and picnics, private parties and much more since 1979. We strive to provide the best entertainment for every event.