As seen on Jimmy Fallon
Sticky Dodgeball was popularized by The Jimmy Fallon Show and is now in an inflatable version. The game starts by placing the Velcro balls on the center red Velcro strip. Once the ref blows the whistle, the players make a mad dash to the centerline to grab the sticky balls and thrown them on their opponents Velcro vest. The winner is judged by whoever has the least number of sticky balls on their vest.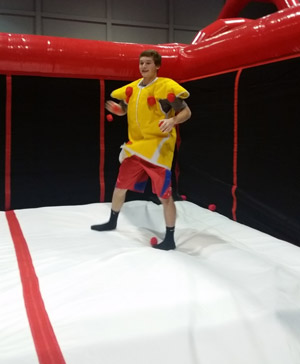 Games can be played with 2 to 4 players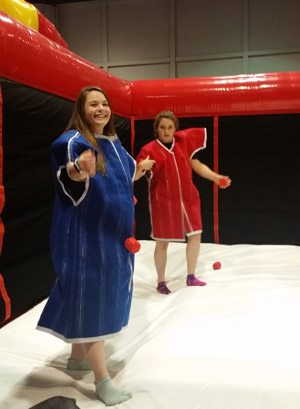 Dimensions: 15ft x 15ft x 8Ft
Requires 1 110volt AC circuit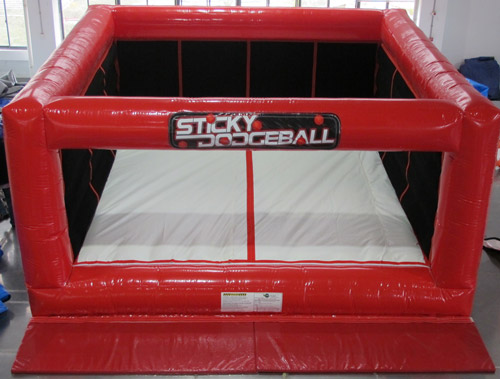 We'll bring the amusement park to you.

We know how important your next event is to you. We have been providing entertainment for all types of celebrations including college events, birthday parties, bar/bat mitzvahs, graduation parties, Post prom parties, church events, Corporate parties and picnics, private parties and much more since 1979. We strive to provide the best entertainment for every event.