Phantom Entertainment Themes
Arr Matey! You cast aways are now honorary Pirates of Phantom Island. First you must dress the part and get your silly mug printed out with Pirate Photos. Next up is a trip through the Pirate's Cove Obstacle Course. And finish up by taking a tour of the Pirate Ship. For you younger pirates, we have the Pirate Bounce, Under the Sea Crawl, and the Oceanland Adventure. Click the picture to see more.
Saddle Up for the Wild Wild West! We have everything you need for a Western Rodeo. We have the ever popular Mechanical Bull, Old Time Photos, Rodeo Roper and Western Shootout. We now have two Phantom Exclusive Obstacle Courses!  Try out the Western Roundup and the brand new Rattler's Run.
Need something for the little tikes? How about Cow Milking, Gem Stone Mining, or Rodeo Playground.
Don't forget about Phantom Express Trackless Train, Inflated Train Crawl, Texas Hold 'Em Poker, and Stuff A Horse/Cow.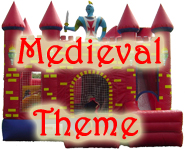 Dragons, Castles, and Knights are not just for the movies. Whether you like Harry Potter, Lord of the Rings, or just Medieval Times, we have the right entertainment for you! We have Dragon's Gate Obstacle Course, Jousting, and Excalibur Slide to name a few. Click the picture to see more!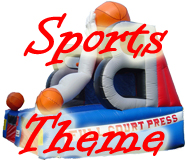 Slam Dunk, score a Touchdown, kick a Goal, or throw a Strike Out. Doing it all with Phantom Entertainment! We have something for everyone will all our sports items. Click on in here to see the Full Court Press, QB Blitz, Football Frenzy, Pit Stop Challenge and many more!



Surf's Up! Do want to enjoy the hot Summer sun or perhaps you want to think of warmer weather during the long cold months? Here at Phantom Entertainment it's always time a nice sunny day! We have a Mechanical Surf Machine, Slip N Slide, Dunk Tank, Bath Tub Racers and Giant Slides!
You've been waiting all night for just the right hand. Then the dealer sends you two big Aces. All you can says is "I'm All In!" Welcome to the Phantom Casino Night. We have all the popular casino games. Blackjack, Craps, Roulette, Caribbean Stud, Red Dog, and of course Texas Hold'em. We even have a Money Wheel, Slot Machines and Video Horse Racing! Click the Casino Night picture and book your next party with Phantom Entertainment.
We'll bring the amusement park to you.

We know how important your next event is to you. We have been providing entertainment for all types of celebrations including college events, birthday parties, bar/bat mitzvahs, graduation parties, Post prom parties, church events, Corporate parties and picnics, private parties and much more since 1979. We strive to provide the best entertainment for every event.