Excalibur Slide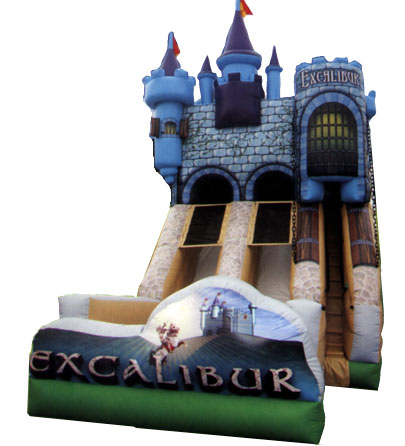 All of our slides are HUGE slides. These are many times larger than the inflatable slides you can buy at Walmart. Due to how large the slides are, we use special equipment to move and set them up. All of our slides are much larger than a typical moon bounce.
The Excalibur Slide is available for $1250/4hrs(not including any delivery fees)
Dimensions: 15'W x 33'L x 28'H and requires 2 power circuits
We'll bring the amusement park to you.

We know how important your next event is to you. We have been providing entertainment for all types of celebrations including college events, birthday parties, bar/bat mitzvahs, graduation parties, Post prom parties, church events, Corporate parties and picnics, private parties and much more since 1979. We strive to provide the best entertainment for every event.