Candle Art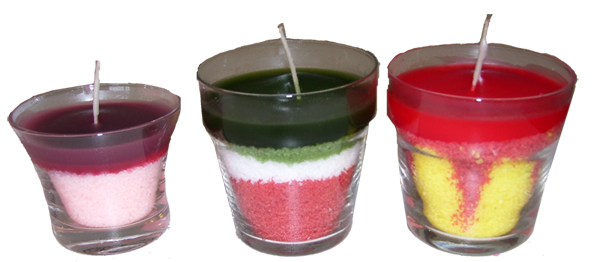 Everyone loves candles. Wouldn't it be cool to make your own? Now you can! The candle wax is actually granulated so you can make different colored layers while the wax is dry. Once you are satisfied with your design, we insert a wick (we can make the candles without the wicks for dorm rooms) and then melt just the top of the wax. By just melting the top, the wax is sealed in the votive.
Our base price includes 150 votives but additional candle votives can be added for larger events. Please call or email for pricing!
We'll bring the amusement park to you.

We know how important your next event is to you. We have been providing entertainment for all types of celebrations including college events, birthday parties, bar/bat mitzvahs, graduation parties, Post prom parties, church events, Corporate parties and picnics, private parties and much more since 1979. We strive to provide the best entertainment for every event.