Double Lane Axe Throwing
(Safe Inflated unit)
Axe throwing has become hugely popular, and now it's the hottest new inflatable game.
We are proud to introduce the definitive inflatable axe throw. Larger-than-life artworkand realistic foam axes.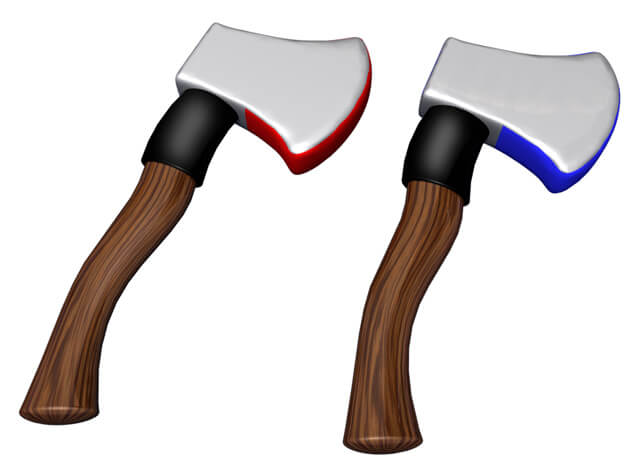 If you've never thrown axes, it's similar to playing darts. Each player takes turns throwing axes (we include 5 red and 5 blue),
and tries to score the most points. Ours is designed to closely mimic the official World Axe Throwing Rules.
Our axes are made of a durable foam, making them both safe and realistic. They look like and throw like real axes, and securely stick to the hook-and-loop target.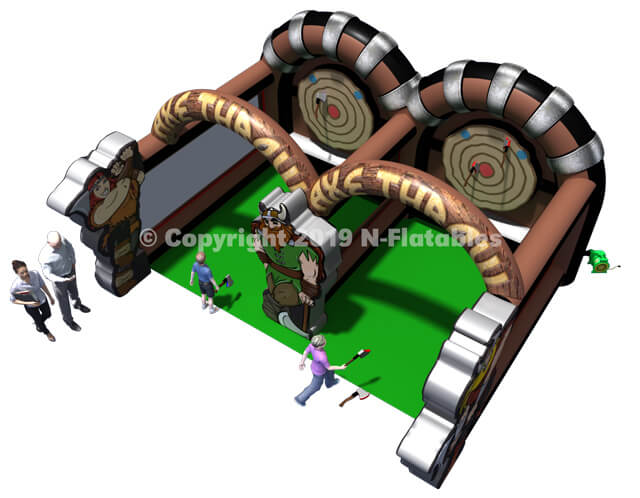 Dimensions: 21ft x 20ft x 12ft High
Requires 1 AC Circuit
We'll bring the amusement park to you.

We know how important your next event is to you. We have been providing entertainment for all types of celebrations including college events, birthday parties, bar/bat mitzvahs, graduation parties, Post prom parties, church events, Corporate parties and picnics, private parties and much more since 1979. We strive to provide the best entertainment for every event.