X-Factor Obstacle Course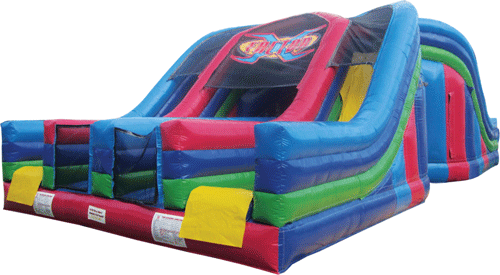 Be the first to have the fantastic X-Factor obstacle course at your event.
The unusual design has the participants start by running inside the middle
of the unit, only to change direction and criss cross as they slide out of the unit.
Dimensions: 18ft W x 40 ft L x 16ft H. Required 2 AC Circuits
We'll bring the amusement park to you.

We know how important your next event is to you. We have been providing entertainment for all types of celebrations including college events, birthday parties, bar/bat mitzvahs, graduation parties, Post prom parties, church events, Corporate parties and picnics, private parties and much more since 1979. We strive to provide the best entertainment for every event.