Laser Tag
Battle Dome
The Future of Blacklight Laser Tag is here.
Immerse yourself in a futuristic Laser Tag Battle Dome.
8 to 10 players at a time.
Computer controlled with On Screen Scoring.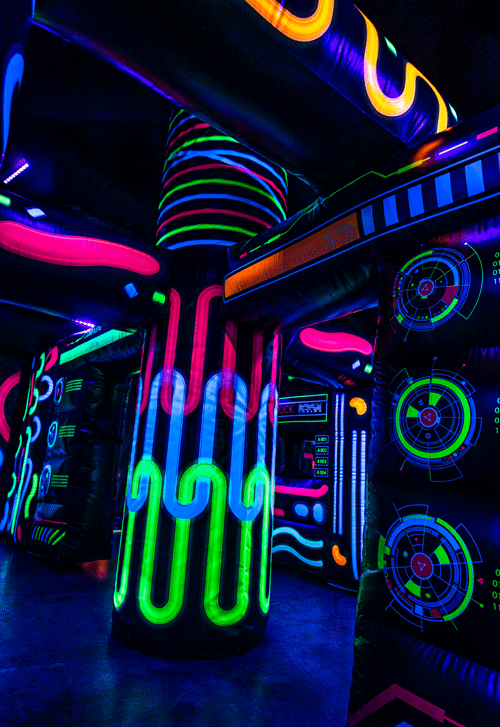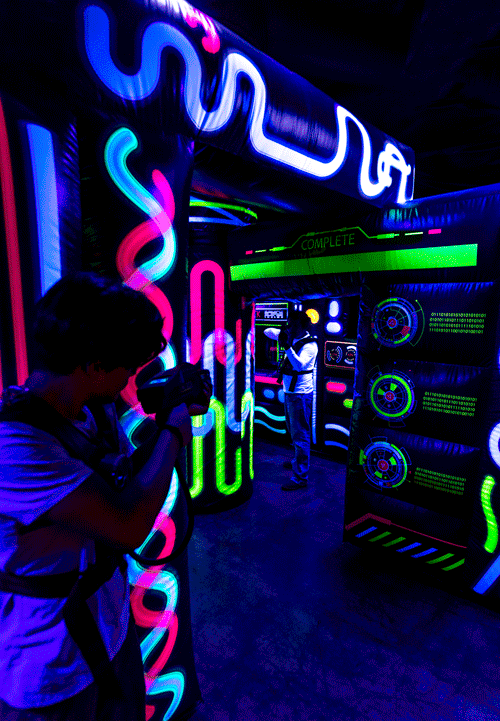 Dimensions: 22ft x 29ft x 16ftH
Power Requirements: 4 AC Circuits
Our laser Tag system is computer based and runs off of its own WIFI system. In areas of strong WIFI Boosters
we may need to operate without the score board.
We'll bring the amusement park to you.

We know how important your next event is to you. We have been providing entertainment for all types of celebrations including college events, birthday parties, bar/bat mitzvahs, graduation parties, Post prom parties, church events, Corporate parties and picnics, private parties and much more since 1979. We strive to provide the best entertainment for every event.