Foam Dance Party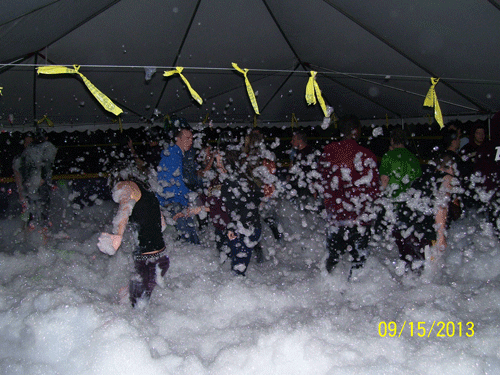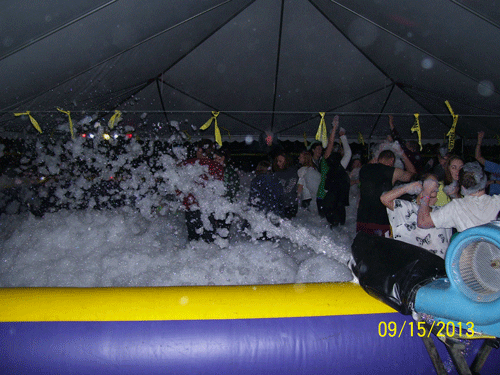 A foam party is the ulimtate social event in which participants dance to music on a dance floor covered in several feet of suds or bubbles dispensed from a foam machine.
Phantom Entertainement has two sizes available:
Large 25ft x 25ft
or
Super Large 35ft x 35ft
We use only true foam solution that is hypoallergenic, biodegrable, non-toxic, non-staining, dry foam. MSD sheets are available upon request.
A constant water source must be provided during the event via a garden hose. There will be water left at the end of the event. Please consider that when choosing your event location.
Provide your own music or for an additional fee add one of our Pro DJ's playing the latest Pop, Urban, Top 40, and Dance Tracks with a great Light Show and kicking sound system.
We'll bring the amusement park to you.

We know how important your next event is to you. We have been providing entertainment for all types of celebrations including college events, birthday parties, bar/bat mitzvahs, graduation parties, Post prom parties, church events, Corporate parties and picnics, private parties and much more since 1979. We strive to provide the best entertainment for every event.