Rattler Run Obstacle Course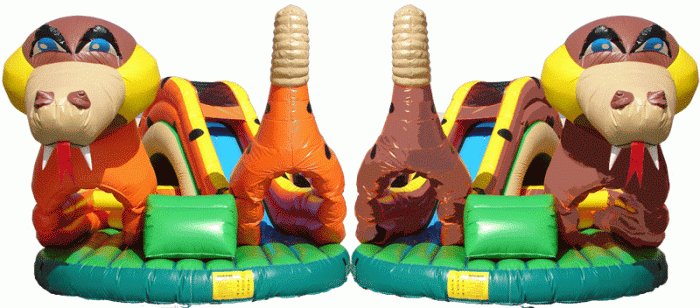 Rattler's Run is a unique obstacle course that is lots of fun! It is a great stand alone item and it fits into a Western Theme as well. Players enter the obstacle course underneath a snake's head, run through the body, slide down towards the end, and come out underneath the snake's tail.
Dimensions for Rattler's Run (Double Snakes) are: 40' x 35' x 15'H and requires 4 power circuits.
Also available is a Single Snake Run. It can only accomodate one person at time.
Dimensions for Snake Bite (Single Snake) are: 40' x 17' x 15'H and requires 2 power circuits.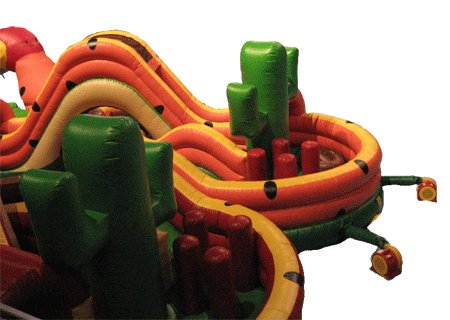 We'll bring the amusement park to you.

We know how important your next event is to you. We have been providing entertainment for all types of celebrations including college events, birthday parties, bar/bat mitzvahs, graduation parties, Post prom parties, church events, Corporate parties and picnics, private parties and much more since 1979. We strive to provide the best entertainment for every event.