Off With Your Head - Hockey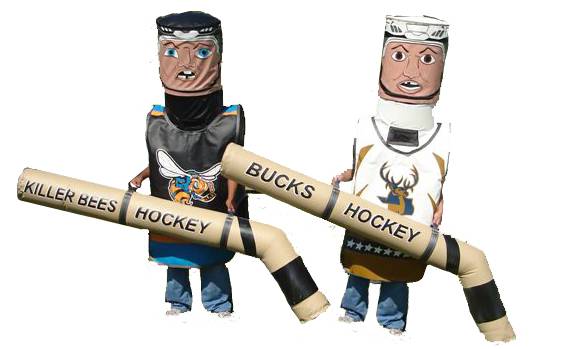 This is an excellent sports competition between two players.
The object of the game is to knock the head of your opponent off his body.
Comes with two costumes, poles, and game mat.  This item requires no electricity.
Requires a 15ft x 15ft area.
If you are planning a themed party based around Sports, check out our Sports Theme Page
We'll bring the amusement park to you.

We know how important your next event is to you. We have been providing entertainment for all types of celebrations including college events, birthday parties, bar/bat mitzvahs, graduation parties, Post prom parties, church events, Corporate parties and picnics, private parties and much more since 1979. We strive to provide the best entertainment for every event.