What's New at Phantom Entertainment?
Wildlife Tropical Birds

Entertaining and Educating for Any Occasion
Wendy and her tropical birds will provide an up-close and personal
encounter with the most entertaining species of the bird world.

Wildlife Tropical Birds are available as a simple photo opportunity
or shows including on-stage guests.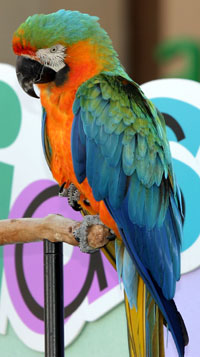 Kids and Adults will appreciate the educational content of Wendy's
presentation with the goal of creating wildlife awareness.