Central PA Petting Zoos
We'll bring the zoo to you!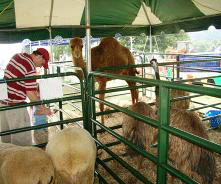 Bring your next special event to life with an educational petting zoo. People of all ages will enjoy a hands on experience while learning about exotic and domestic species from around the world. Every zoo is attended by a knowledgeable staff and is always ready to answer questions.
Exotic Animal Zoo
Barn Yard Animal Zoo
Parakeet Encounter
An approximate area of 40ft x 50ft is required for the standard set-up (without camel rides)
Our Petting Zoo is designed to provide a safe environment for visitors of all ages to have a hands on experience. In the zoo, informative signs are presented on all of the pens so that visitors can learn about the animals while they interact with them. There are also some "educational animals" which are just to look at, such as tarantulas and scorpions. These animals are hands-off for obvious reasons, but can be handled by our staff. We hope that every person who enters the zoo, regardless of age, will leave it having learned at least one thing that they did not know before.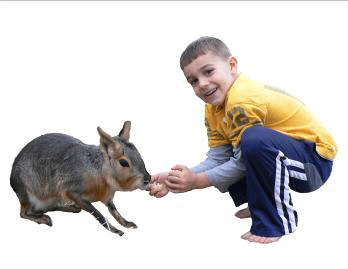 Hand sanitizer is provided.
Licensed by the USDA
We'll bring the amusement park to you.

We know how important your next event is to you. We have been providing entertainment for all types of celebrations including college events, birthday parties, bar/bat mitzvahs, graduation parties, Post prom parties, church events, Corporate parties and picnics, private parties and much more since 1979. We strive to provide the best entertainment for every event.