Micro Reality Race Cars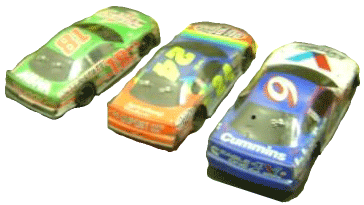 Our Micro-Reality Race Track allows up to 6 participants to play at a time. Each car does take occasional pit stops for maintenance.
In addition to the Micro Reality Race Track and Race Car, make your event a super race event with the Pit Stop Challenge, Gotta Go Racers, Bathtub Racers, Giant Trikes, RC Ralley, Fun Hippidy Hop Derby, Nascar Photo Novelties, or Mario Cart on Giant Screen.