BMX Slide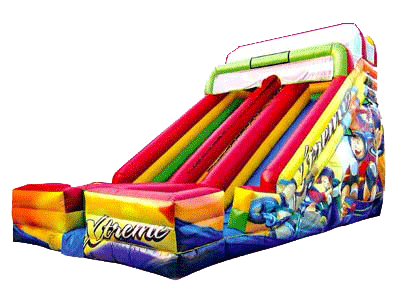 All of our slides are HUGE slides. These are many times larger than the inflatable slides you can buy at Walmart. Due to how large the slides are, we use special equipment to move and set them up. All of our slides are much larger than a typical moon bounce.
This unit is priced at $1250/up to 4 hours.
No discounts for special rates are available for this unit.
Dimensions: 19'W x 35'L x 22'H and requires 2 power circuits