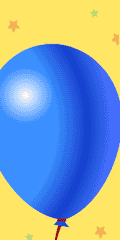 Phantom Entertainment Services
Inflatable Party Rentals, Mechanical bulls, Mobile Zip lines,
Amusement rides, Inflated Games and more. We have it all.


A Full Service Entertainment Source!

Phantom Entertainment has been serving the entertainment needs of customers
for over 30 years. Click on one of the pictures below to learn more about
specific services or download our 2015 Catalog.


Fill out our catalog request form to have a catalog mailed to you



Extreme Sports
Phantom Entertainment - Inflatable Games and Amusement Rides - 1-800-357-4268
We'll Bring the amusement park to you!
Proud Member of the following organizations:
PHANTOM ENTERTAINMENT IS A FULL SERVICE AMUSEMENT RENTAL AND PARTY RENTAL COMPANY WITH EXPERIENCED, EXPERT STAFF PROVIDING QUALITY PRODUCTS AND GREAT SERVICE FOR ALL YOUR PARTIES! OUR HUGE INVENTORY MAKES US YOUR ONE STOP SHOP FOR PICNICS, PARTIES, SCHOOL FUNCTIONS, CORPORATE EVENTS & FAMILY EVENTS. WITH OVER 30 YEARS IN BUSINESS, WE DELIVER, SET UP AND OPERATE FROM MAINE TO FLORIDA. OUR INVENTORY INCLUDES AMUSEMENT RIDES, CARNIVAL GAMES, CASINO RENTALS , ARCADE GAMES, INFLATABLE OBSTACLE COURSES, SLIDES, MOON BOUNCES,DJ'S, DANCE FOAM PARTIES, DRIVE IN MOVIES, PHOTO FUN, MOBILE ZIP LINES, MECHANICAL BULLS & MUCH MORE.